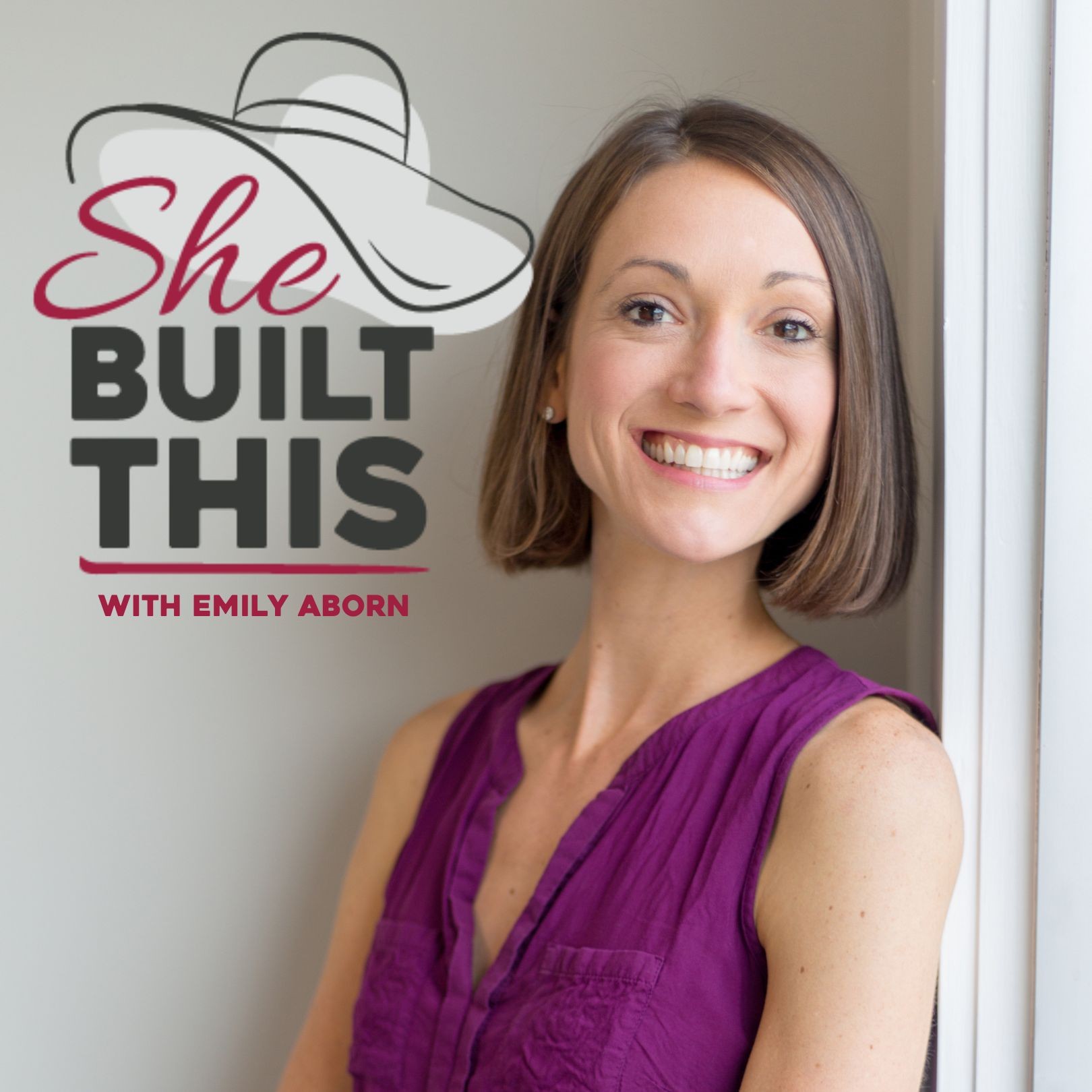 The podcast for business owners and professionals excited and inspired by success and focused on personal growth. If you're someone taking action towards your dreams, this show is for you! Join us for lots of laughs and learning with Content Writer, and owner of She Built This, Emily Aborn, as she interviews successful women entrepreneurs, professionals, and those who support them who are changing the world by following their passions! One part inspiration, one part practical tips and tangibles, and many parts FUN! Learn more about She Built This by visiting: www.shebuiltthis.org Connect with host, Emily Aborn: www.emilyaborn.com
Episodes
Wednesday Jul 26, 2023
Wednesday Jul 26, 2023
"What else is possible?" Tanessa Shears' life changed when she got curious and began asking herself that question. 
In this episode, Tanessa (a listener favorite and return guest!), inspires and encourages us all to look at our own lives from that perspective as we consider what our next level and showing up as our best might be. 
I've personally been working in my own life on getting MORE healthy each and every year and stronger every week. I believe that it's possible for me to feel more vibrant and energetic and to start, I've stopped accepting "blah" and "meh" as my normal and started getting curious in asking myself what might be possible for ME. 
I hope this conversation inspires you to do the same as Tanessa and I talk about: 
What Tanessa means by "Becoming Limitless" 
What biohacking is (sounds intense?!) and how to make it practical and actionable for your everyday
Why so many business owners and professionals aren't getting enough sleep and what to do about it 

What to consider specifically around syncing your business with monthly cycles and hormones 

And more! 
About Tanessa Shears
Tanessa Shears is a Kinesiologist, Certified Sleep Science Coach, and health consultant who helps entrepreneurs double their energy and focus so they can make more money in their business with her 12 Becoming Limitless Protocols. She works closely with business owners to eliminate brain fog and wake up well rested so they can get more done in less time, maintain consistent, stable energy throughout the day and feel better than they have in years. Tanessa is also the host of The Becoming Limitless Podcast, sharing her expertise on optimizing health and focus for business success.
Links Mentioned:
Connect with Tanessa on Instagram 
Tanessa's Becoming Limitless Podcast
Twelve Ways to Biohack Your Energy
Book: Boundless by Ben Greenfield
About the Host, Content Copywriter Emily Aborn
Emily Aborn is a Content Copywriter, Podcast Host of Content with Character and the She Built This podcast, and Founder of the She Built This community for women entrepreneurs. She's been an entrepreneur since 2014 and has experience in running brick-and-mortar as well as online businesses. She's worked with over 96 different industries and loves helping those with a big mission increase their visibility, connect with their clients, and bring their dreams and visions to life. For fun, Emily enjoys nerdy word games and puzzles, reading, listening to podcasts like they're going outta' style, and tromping about in the woods with her husband, Jason, and their dog, Clyde.
Connect with Emily: 
Connect with Emily
Content with Character Podcast