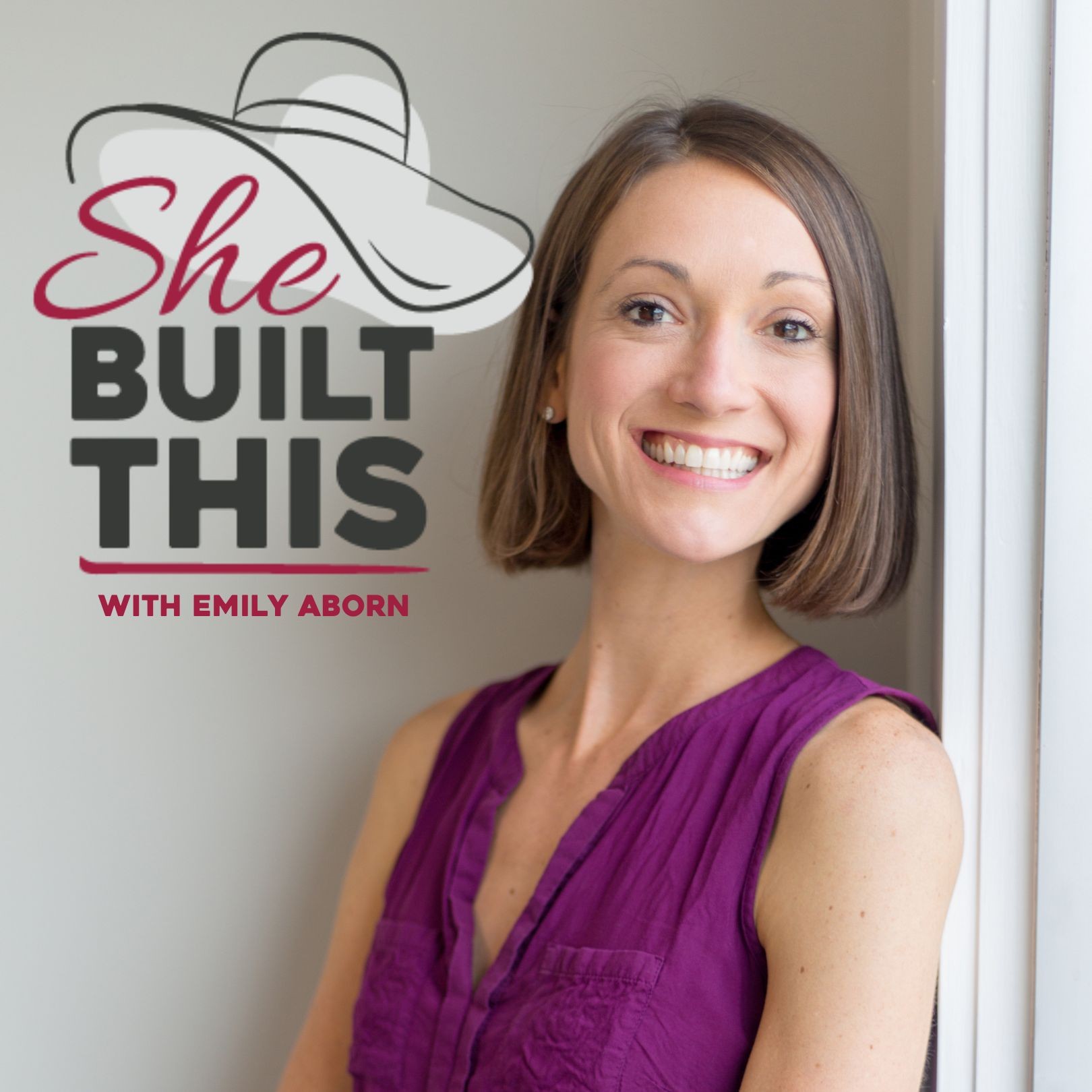 The podcast for business owners and professionals excited and inspired by success and focused on personal growth. If you're someone taking action towards your dreams, this show is for you! Join us for lots of laughs and learning with Content Writer, and owner of She Built This, Emily Aborn, as she interviews successful women entrepreneurs, professionals, and those who support them who are changing the world by following their passions! One part inspiration, one part practical tips and tangibles, and many parts FUN! Learn more about She Built This by visiting: www.shebuiltthis.org Connect with host, Emily Aborn: www.emilyaborn.com
Episodes
Wednesday Aug 17, 2022
Wednesday Aug 17, 2022
What do you really want in your business? 
You are in for a treat with today's guest, Kim Dawson, as she helps to guide us to answer the question beneath the questions: 
To niche or not to niche?

Should I raise my pricing?

How do I scale my business for growth?

How do you stand out in a saturated industry? 
It all comes back to, "What do you want your business to do for your life?" 
Kim Dawson is a results-driven business strategist, consultant, advisor, and occasionally plays the role of management accountant (though her clients often refer to her as their "business coach").
Using her 20+ years of entrepreneurial experience along with a background in accounting, Kim helps small businesses optimize their pricing and procedures while navigating niche markets and building a team, without cutting into their profitability. After working with Kim, clients often double (and a few tripled) their revenue – all while hiring new team members, doing more of what they enjoy, and gaining their free time back
She shares with us that money is about freedom, choice, independence, and what that might look like for YOU in your own journey to success! 
We talk about: 
Misconceptions and myths of scaling

When to consider increasing your pricing and how to share it with your clients confidently 

How to stand out and reduce your competition

The difference between a strategist and a coach 

And more! 
Links Mentioned: 
Kim's 5-Step Pricing Guide : How to Implement a Price Increase
Connect with Kim Online: