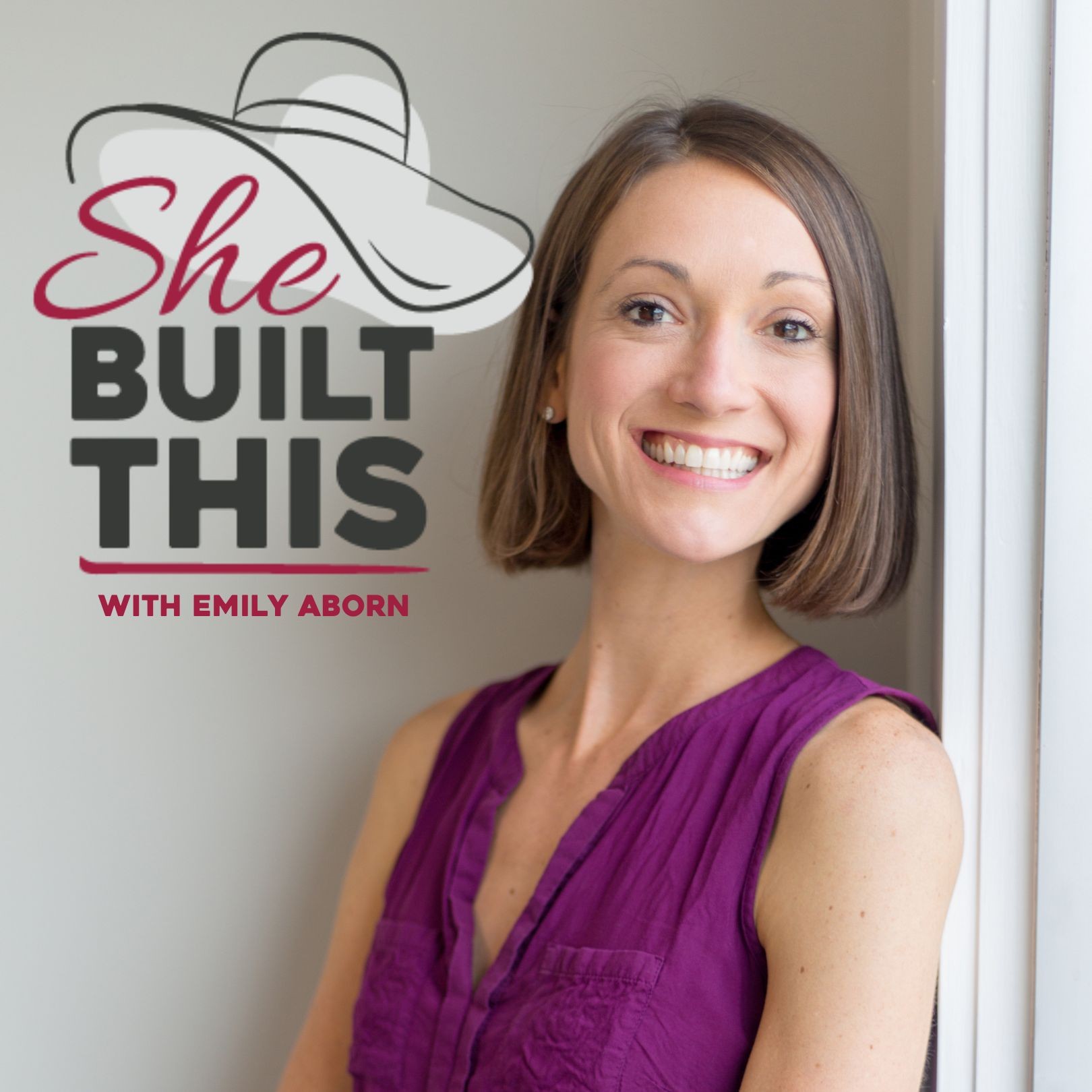 The podcast for business owners and professionals excited and inspired by success and focused on personal growth. If you're someone taking action towards your dreams, this show is for you! Join us for lots of laughs and learning with Content Writer, and owner of She Built This, Emily Aborn, as she interviews successful women entrepreneurs, professionals, and those who support them who are changing the world by following their passions! One part inspiration, one part practical tips and tangibles, and many parts FUN! Learn more about She Built This by visiting: www.shebuiltthis.org Connect with host, Emily Aborn: www.emilyaborn.com
Episodes
Wednesday Apr 19, 2023
Wednesday Apr 19, 2023
The phrase, "You're the creator of your own reality" changed JJ Flizanes' life. 
In this episode, my guest JJ and I talk about the law of attraction as it relates to business and manifesting and creating the life, dreams, and reality that you desire. 
JJ turns a lot of what you may have heard about the law of attraction and manifestation upside down and unpacks it in a way that's easy to understand and wrap your mind around.
She gives us a clear path forward to matter where we are in relation to manifestation and gives tons of resources to start diving into right away. 
In this episode, JJ and I discuss: 
People-pleasing and how it's not as "nice" as you think 
How you're often the one getting in the way of your own success
What it means to be a victim vs. choosing your reality 
How leveraging the law of attraction can help your business 
Why you THINK you want what you want 
And MORE 
Quote from JJ in this episode, "The only reason you want what you want is because you think you'll feel better when you get it."
About JJ and Connect with JJ Flizanes online and on her Podcast:
An Empowerment Strategist and the creator of the Empowering Minds Network. JJ Flizanes works with conscious, spiritual truth seekers who want to remove emotional blocks to success. She helps people identify sabotaging patterns and transmute struggle into joy. Through a series of clarifying exercises, she is able to curate a personalized roadmap to emotional healing.  JJ is passionate about empowering people with the knowledge and awareness of how they can live the life of their dreams. Website: http://jjflizanes.com
Podcasts: Spirit Purpose Energy (and more!) 
Instagram: https://www.instagram.com/jjflizanes/
About the Podcast Host, Emily Aborn, Content Writer, Leader and Founder of She Built This: 
Emily Aborn is a Content Writer, Podcast Host, and Founder of She Built This, a community for women entrepreneurs and professionals. She's been an entrepreneur since 2014 and has experience in running brick-and-mortar as well as online businesses. She's worked with over 90 different industries and loves helping those with a big mission increase their visibility, connect with their clients, and bring their dreams and visions to life. 
For fun, Emily enjoys nerdy word games and puzzles, reading, listening to podcasts like they're going outta' style, and tromping about in the woods with her husband, Jason, and their dog, Clyde. 
Connect with Emily: 
Email: emily@emilyaborn.com
Website: www.emilyaborn.com
Instagram: www.instagram.com/emilyaborn
LinkedIn: www.linkedin.com/in/emilyaborn
Join the FREE Community on Facebook: www.facebook.com/groups/shebuiltthis
Find She Built This on Instagram: www.instagram.com/shebuiltthisgroup