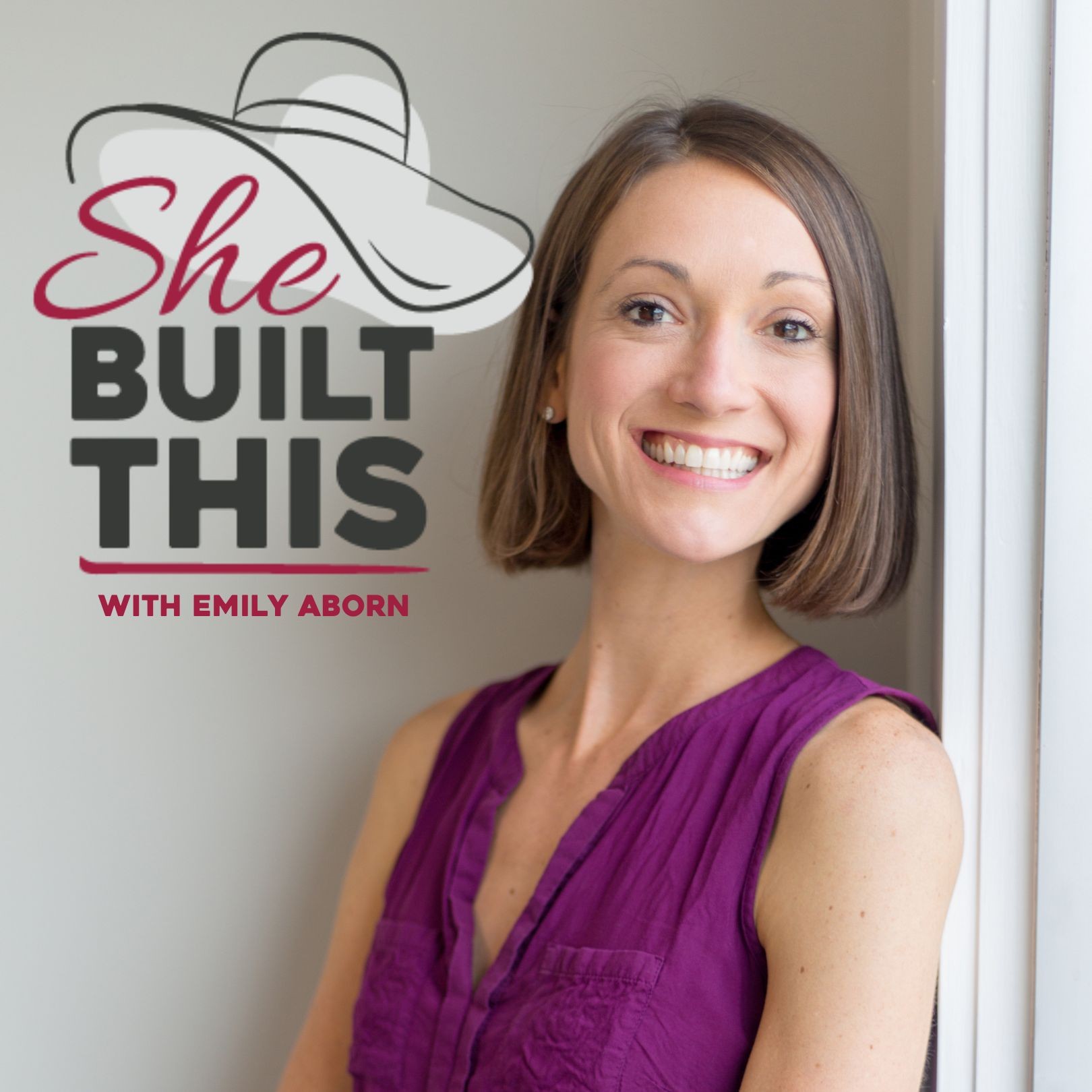 The podcast for business owners and professionals excited and inspired by success and focused on personal growth. If you're someone taking action towards your dreams, this show is for you! Join us for lots of laughs and learning with Content Writer, and owner of She Built This, Emily Aborn, as she interviews successful women entrepreneurs, professionals, and those who support them who are changing the world by following their passions! One part inspiration, one part practical tips and tangibles, and many parts FUN! Learn more about She Built This by visiting: www.shebuiltthis.org Connect with host, Emily Aborn: www.emilyaborn.com
Episodes
Wednesday Apr 26, 2023
Wednesday Apr 26, 2023
You play a role in all aspects of your relationships, life, and business. You are responsible for taking responsibility and being accountable for what's yours to own. 
AND it's not all your fault. There's also another side to every story, a lot of circumstances outside of our control, and a lot of chemical reactions we just can't take all the responsibility for when it doesn't go as planned. 
This episode is all about taking responsibility for what's yours and leaving the rest, letting it go, and giving yourself a lot of grace along the way. 
Join me, Emily Aborn, for a few real-life stories, and a simple process for looking at what's the cause of the friction in your life by getting really honest with what's really holding you back and how to move forward.  
About the Podcast Host, Emily Aborn, Content Writer, Leader and Founder of She Built This: 
Emily Aborn is a Content Writer, Podcast Host, and Founder of She Built This, a community for women entrepreneurs and professionals. She's been an entrepreneur since 2014 and has experience in running brick-and-mortar as well as online businesses. She's worked with over 90 different industries and loves helping those with a big mission increase their visibility, connect with their clients, and bring their dreams and visions to life. 
Connect with Emily: 
Website: www.emilyaborn.com
Instagram: www.instagram.com/emilyaborn
LinkedIn: www.linkedin.com/in/emilyaborn
Join the FREE Community on Facebook: www.facebook.com/groups/shebuiltthis
Find She Built This on Instagram: www.instagram.com/shebuiltthisgroup