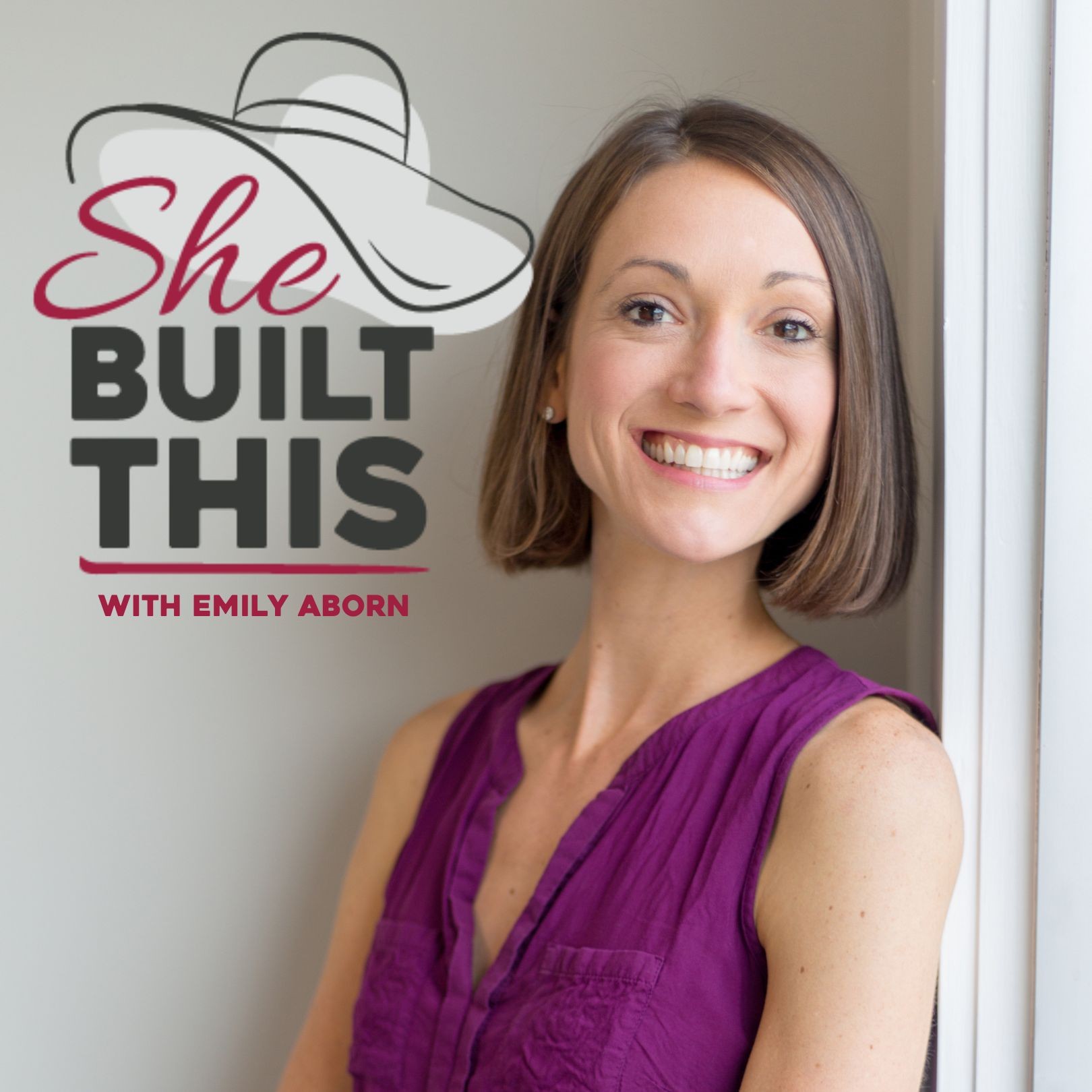 The podcast for business owners and professionals excited and inspired by success and focused on personal growth. If you're someone taking action towards your dreams, this show is for you! Join us for lots of laughs and learning with Content Writer, and owner of She Built This, Emily Aborn, as she interviews successful women entrepreneurs, professionals, and those who support them who are changing the world by following their passions! One part inspiration, one part practical tips and tangibles, and many parts FUN! Learn more about She Built This by visiting: www.shebuiltthis.org Connect with host, Emily Aborn: www.emilyaborn.com
Episodes
Wednesday Jun 28, 2023
Wednesday Jun 28, 2023
Do you know your numbers enough to know how much money you need to pay yourself to keep the lights on and vehicles registered? 
Do you know how much your business needs to cover its expenses? 
Do you even know what your business expenses are?
We don't always take time to pause and ask ourselves these questions or dive into the numbers enough to know what's really going on under the hood in our businesses. 
Furthermore, the online space perpetuates a whole lot of loose advice and notions that we THINK we should be going along with, rather than sharing the behind-the-scenes of:
What it really looks like to achieve / attain a goal

What's involved in maintaining a certain level of income 
For this week's episode on whether or not $100K is the ticket to sunshine, unicorns, and rainbows, I brought in Sarah Young, host of the Profit + Prosper Podcast and Founder of Young + Co., a virtual CFO agency. Sarah's life work is to help business owners find financial peace and generate freedom and wealth. 
In this conversation, Sarah Young and I get into: 
How to determine how much to pay yourself from your business

The reasons businesses aren't as profitable as they could be

Some money mindset issues she sees her clients struggle with

Why $100K might not be all it's cracked up to be  

Questions to start asking yourself when looking to scale and grow

And more! 
Connect with Sarah Young: 
Episode #55) Profit and Prosper: An Honest Behind the Scenes of Scaling My Business
Episode #50) Profit and Prosper: Creating Highly Profitable Offers
About the Host, Emily Aborn Content Copywriter, Podcaster, and Founder of She Built This 
Emily Aborn is a Content Writer for women entrepreneurs, Podcast Host, and Founder of She Built This, a community for women entrepreneurs and professionals. She's been an entrepreneur since 2014 and has experience in running brick-and-mortar as well as online businesses. She's worked with over 93 different industries and loves helping those with a big mission increase their visibility, connect with their clients, and bring their dreams and visions to life. For fun, Emily enjoys nerdy word games and puzzles, reading, listening to podcasts like they're going outta' style, and tromping about in the woods with her husband, Jason, and their dog, Clyde. 
Connect with Emily on her website 
Connect with Emily on Instagram 
Connect with Emily on LinkedIn 
Join and participate in She Built This (a FREE online community for women entrepreneurs)