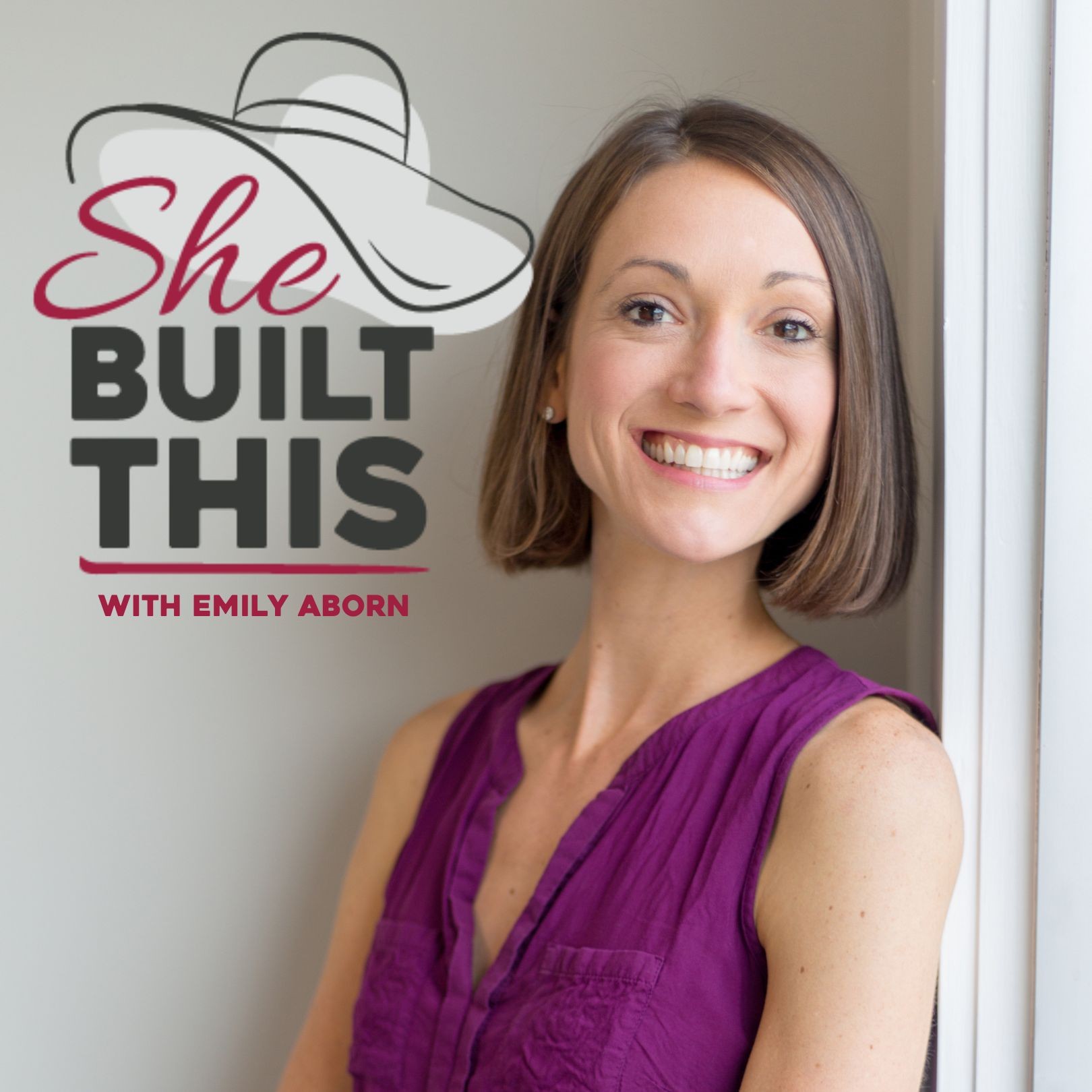 The podcast for business owners and professionals excited and inspired by success and focused on personal growth. If you're someone taking action towards your dreams, this show is for you! Join us for lots of laughs and learning with Content Writer, and owner of She Built This, Emily Aborn, as she interviews successful women entrepreneurs, professionals, and those who support them who are changing the world by following their passions! One part inspiration, one part practical tips and tangibles, and many parts FUN! Learn more about She Built This by visiting: www.shebuiltthis.org Connect with host, Emily Aborn: www.emilyaborn.com
Episodes
Wednesday Nov 24, 2021
Wednesday Nov 24, 2021
I absolutely love being a podcast host and hearing all the fascinating stories about how and why my guests started their businesses. Sometimes a personal event made them do it, some have always known they wanted to have their own business, and the stories are just awesome and so unique! 
This month, as we've been focused on productivity, tools, organization, and patterns around that… it's also so fun to see the differences in ourselves as we achieve what we need / want to. 
That's exactly what today's guest, JoAnn Krall is going to share with us! Not just how it's OK to be different when it comes to organization, but how to declutter digitally and physically in a way that harnesses the method to your very own madness. 
In our conversation, we discuss: 
JoAnn's story about how she got started and the path she took to becoming a Professional Organizer

How exactly virtual organizing works and what it is

How disorganization can cost us time and money 

How more isn't always more. 

A step-by-step breakdown of her CHANGES method for digital and physical decluttering 

Three top tools to make sure you have in place to run your business more efficiently (hint: there's something for everyone here!) 

JoAnn's recommendation for the BEST project management software (there's something for everyone here too ;))

The number one thing JoAnn wishes people could understand when it comes to being both peaceful and productive
Connect with JoAnn
Podcast Review of the Week! 
"Actionable info and the stories I need to keep going...
The advice and info are awesome but there's something more here. I love listening to Emily draw out the stories of my fellow women entrepreneurs.
When I feel isolated in my work (I work in relationships and it still happens!), it's these stories that remind me we are creating something in community too."
Learn More About She Built This: