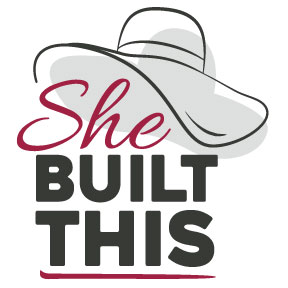 This episode does not contain explicit content. Tune in for my first solo podcast episode and join me as I stretch my sea legs in getting used to my new recording equipment. I share updates, some recent life lessons, and of course, a couple of fun stories sprinkled in for your entertainment! 
Website info: www.shebuiltthis.org
Instagram: www.instagram.com/shebuiltthisnh
Facebook Group: http://bit.ly/SheBuiltThisGroup
Sponsor Information for this Episode: www.pmcomfortwraps.com Coupon Code:SHEBUILTTHIS20
Correction Note: In the show, I share that Crystal's radio station is WSMN 1690 AM radio, but it is actually WSMN 1590 AM radio.