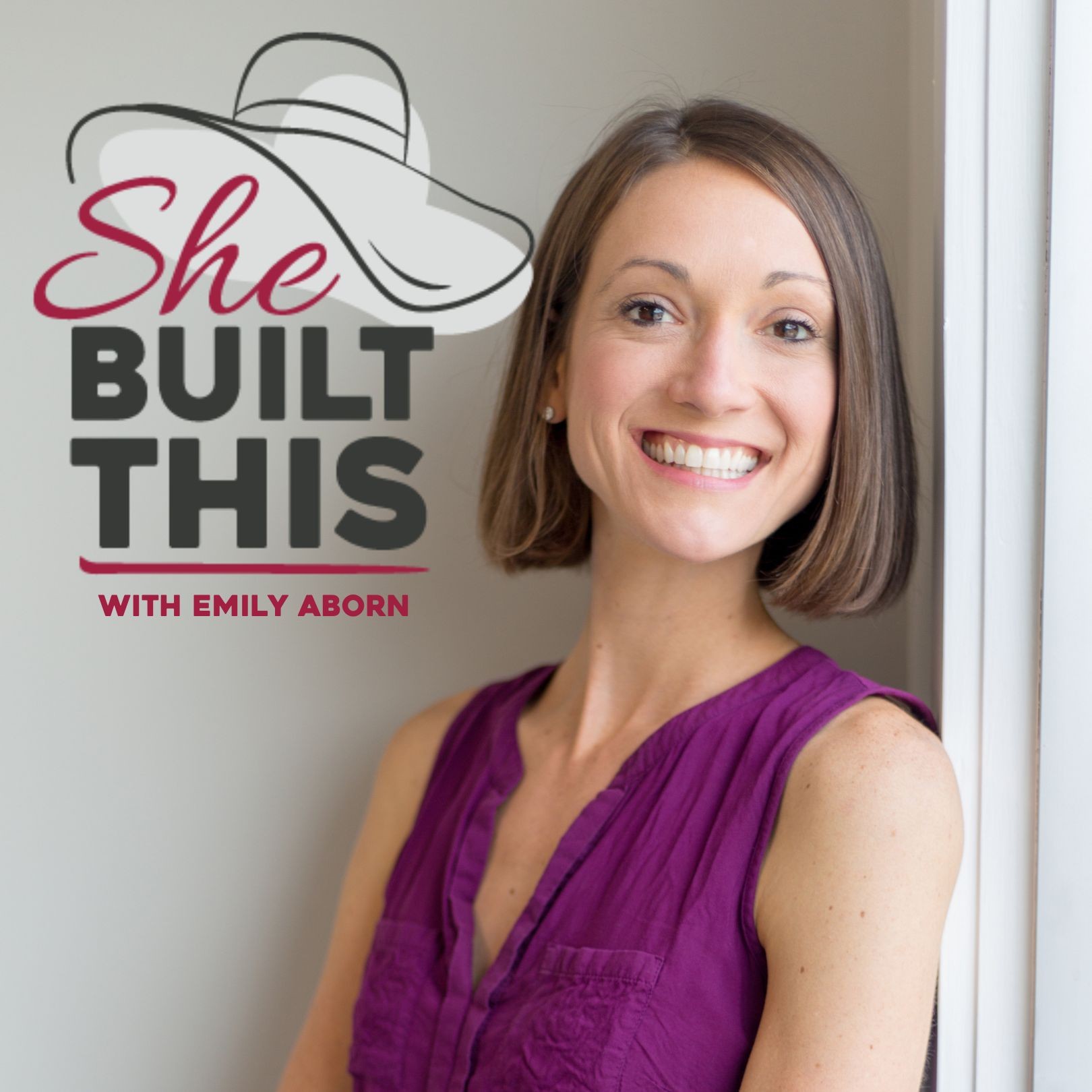 The podcast for business owners and professionals excited and inspired by success and focused on personal growth. If you're someone taking action towards your dreams, this show is for you! Join us for lots of laughs and learning with Content Writer, and owner of She Built This, Emily Aborn, as she interviews successful women entrepreneurs, professionals, and those who support them who are changing the world by following their passions! One part inspiration, one part practical tips and tangibles, and many parts FUN! Learn more about She Built This by visiting: www.shebuiltthis.org Connect with host, Emily Aborn: www.emilyaborn.com
Episodes
Wednesday Apr 21, 2021
Wednesday Apr 21, 2021
Have you ever heard of the Enneagram? 
Maybe you even know a thing or two about your type? 
This is not your average personality test and this is not like any other way you have heard about the Enneagram!
The Enneagram gives freedom to BE you, sheds light on some of your tendencies and proclivities, and helps you to extend grace to others in your life as well. 
In This Episode: 
What the Enneagram is
How Christina uses it to help others use it and why it's such an important tool.
A dive into each of the nine types.
How to determine which one you are
What it looks like when each type is in and out of balance  
How your Enneagram type can be your superpower
How the Enneagram helps your relationship with others
About Christina Granahan: 
Christina is an Enneagram-informed therapist and coach. She has created a niche that is sometimes spiritual mentor, sometimes mental health clinician, and sometimes coach to teens and adults who, despite their best efforts, aren't creating the life that comes from their own, unique genius and birthright. She works with individuals and groups both privately and in organizations because what's good for individuals is also good for business.

Christina's goal with every client is to show them who they were before they learned to defend, protect, and promote themselves and to help them remember that loving, clear, joyful person who showed up for life with strength and wisdom who got lost along the way.