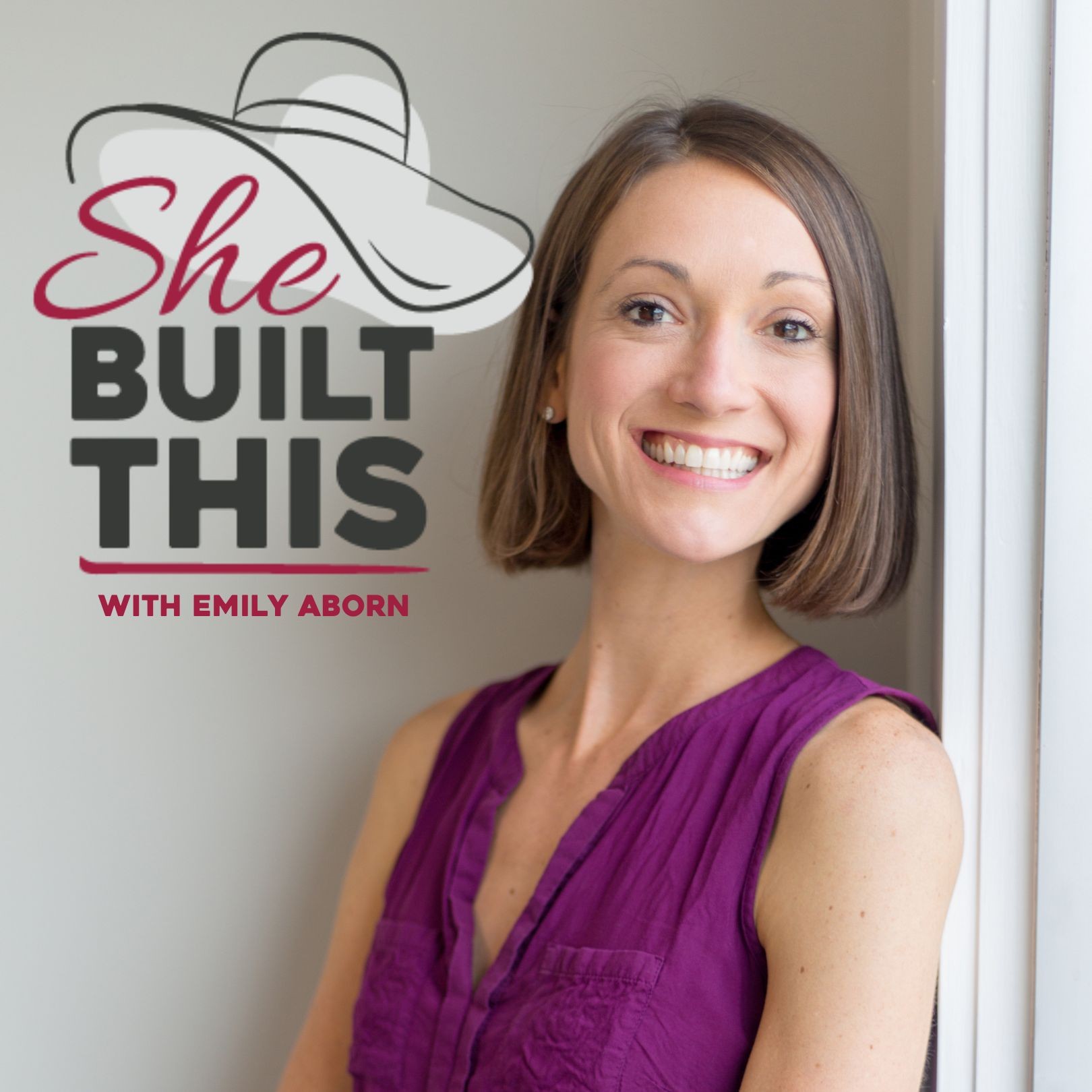 The podcast for business owners and professionals who are excited and inspired by success and focused on personal growth. If you're someone taking action towards your dreams, this show is for you! Join us for lots of laughs and learning with Content Writer, and owner of She Built This, Emily Aborn, as she interviews successful women entrepreneurs, professionals, and those who support them who are changing the world by following their passions! One part inspiration, one part practical tips and tangibles, and many parts FUN!
Episodes
Wednesday Nov 02, 2022
Wednesday Nov 02, 2022
Your website should make your life EASIER, not harder! 
There are so many rules around what a website should and shouldn't include, should and shouldn't be... my guest in this week's episode, Teresa Schlup shares how it's OK to break the rules and design a website and the systems behind it that work to support YOU and the life you want to create with your business. 
We get into: 
What Teresa is doing differently as a website designer and what her unpopular opinion is

How less is more when it comes to web design 

Why you might reconsider wrapping your entire business up in your website 

What your website visitors REALLY want to know about you

How to use your contact page to set boundaries and ensure your website promises what you can actually deliver on

And more! 
"Your website is a vision board that engages your dream clients." - Teresa Schlup
Connect with Teresa: 
Social Media Accounts and Links
Website: Web Designs by Teresa 
Links Mentioned: