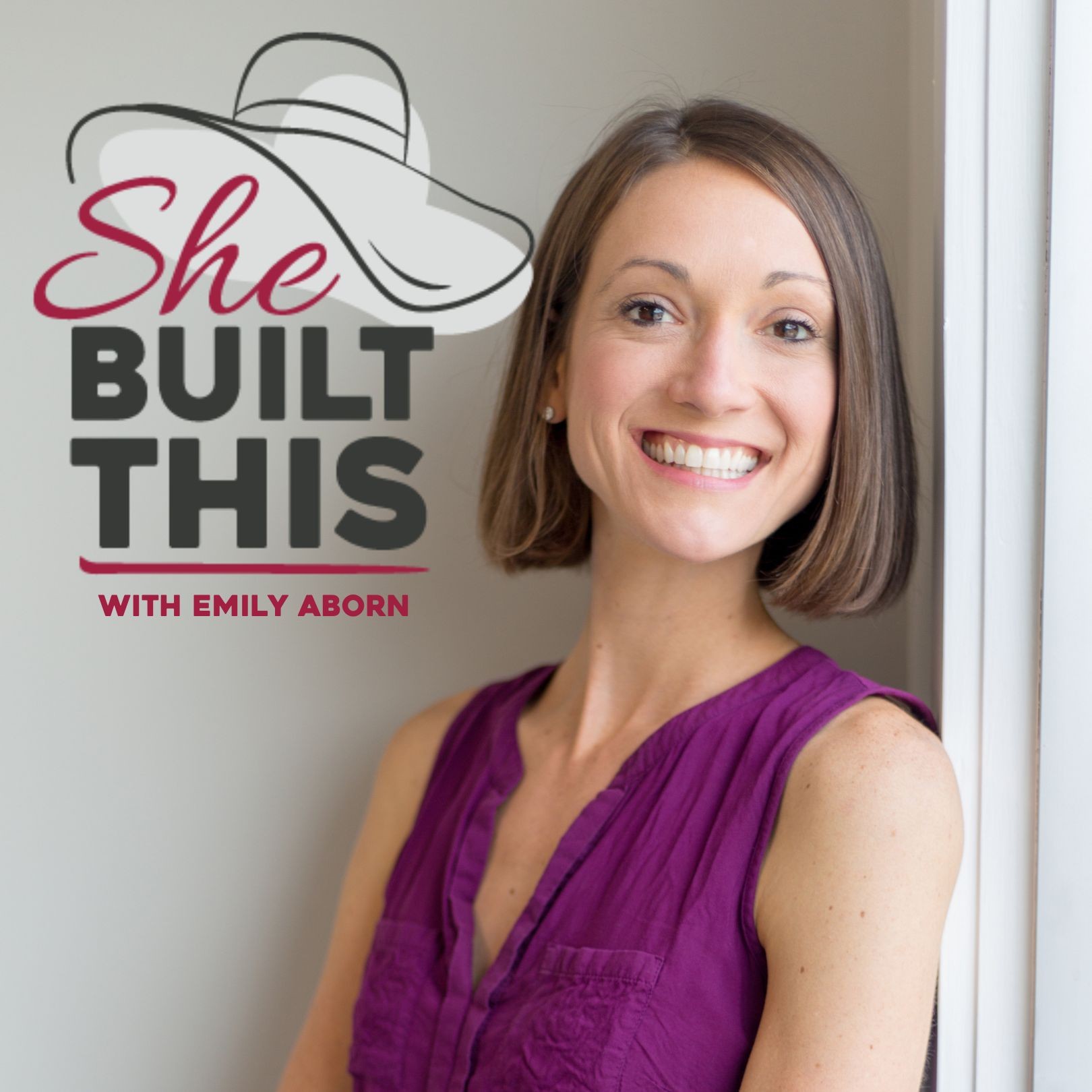 The podcast for business owners and professionals who are excited and inspired by success and focused on personal growth. If you're someone taking action towards your dreams, this show is for you! Join us for lots of laughs and learning with Content Writer, and owner of She Built This, Emily Aborn, as she interviews successful women entrepreneurs, professionals, and those who support them who are changing the world by following their passions! One part inspiration, one part practical tips and tangibles, and many parts FUN!
Episodes
Wednesday Jan 19, 2022
Wednesday Jan 19, 2022
"It's a gift to other people when you show up as yourself and become visible." - Laura Belgray
In this week's interview, my guest, Laura Belgray of Talking Shrimp® and co-creator of The Copy Cure shares with us how to embrace the PERSON behind our personal brands and infuse more of who you are into your copy and content. 
We talk about: 
Laura's backstory and how she got started in being paid to be herself 
What's the meaning behind the name Talking Shrimp? 
Why every personal brand needs personality
Laura's biggest pet peeve when it comes to online marketing and business
Reasons your copy and content might not be be landing with your audience, and how to remedy it 
How to mine your life for stories and use them in your business
Laura's top tip to overcoming a fear of visibility 
One action step you can take today to improve your copy and content across every platform 
And more! 
About Laura
Laura Belgray, founder of Talking Shrimp® and co-creator of The Copy Cure, is a copywriting expert who helps entrepreneurs find the perfect words to express and sell what they do in a way that gets them paid to be themselves. Through her work with hundreds of clients (including online biggies like Marie Forleo and Amy Porterfield) she's seen firsthand that putting "you" into your copy and all through your business is pure magic for getting people to love you up, share your ideas, and happily click your Buy button.
In addition to online types, Laura's list of clients and credits include NBC, Bravo, HBO, TBS, Fandango, and many, many more. So if you watch TV -- and don't skip the commercials -- you've probably seen her words on air.
Links Mentioned: 
Connect with Laura Online: