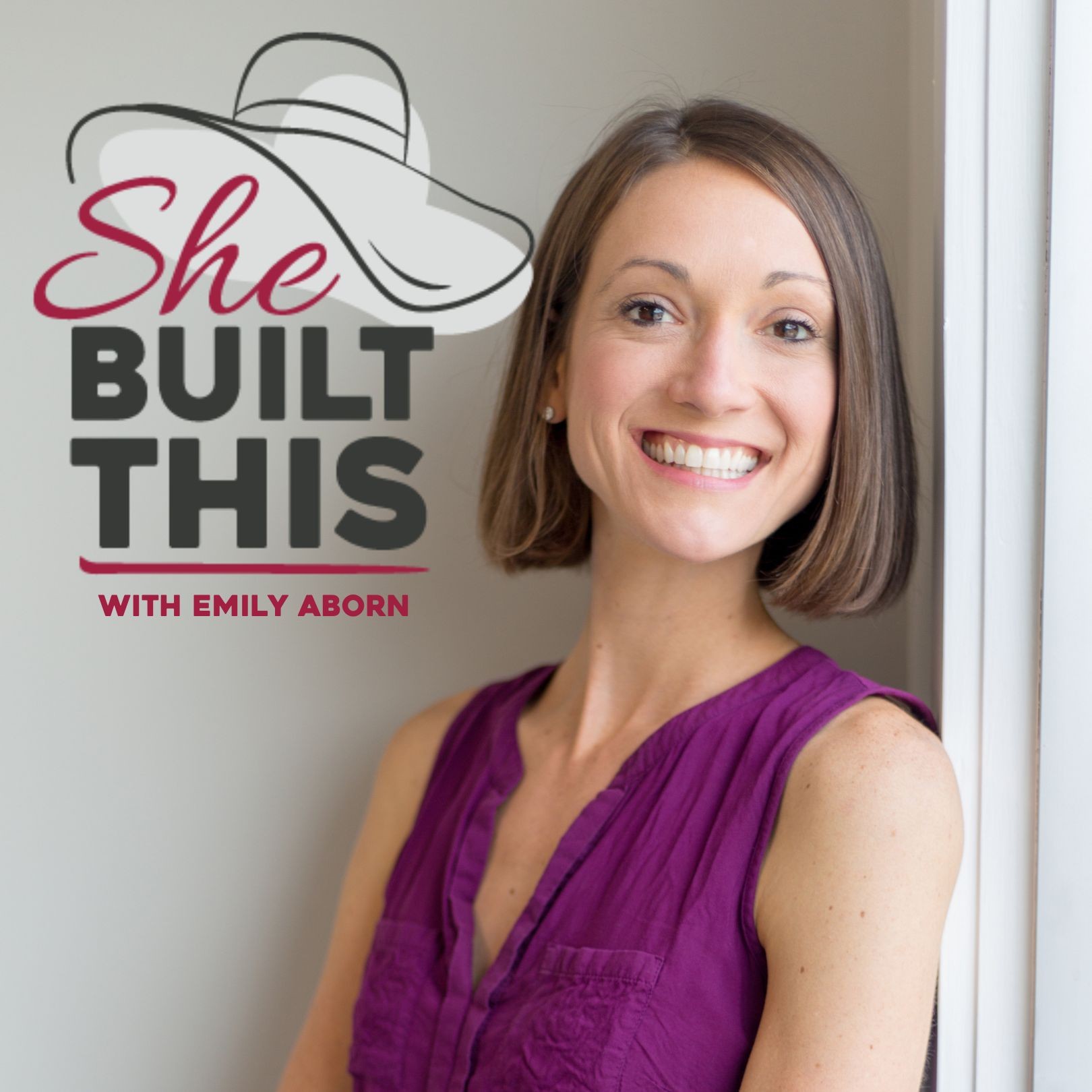 The podcast for business owners and professionals excited and inspired by success and focused on personal growth. If you're someone taking action towards your dreams, this show is for you! Join us for lots of laughs and learning with Content Writer, and owner of She Built This, Emily Aborn, as she interviews successful women entrepreneurs, professionals, and those who support them who are changing the world by following their passions! One part inspiration, one part practical tips and tangibles, and many parts FUN! Learn more about She Built This by visiting: www.shebuiltthis.org Connect with host, Emily Aborn: www.emilyaborn.com
Episodes
Wednesday Feb 01, 2023
Wednesday Feb 01, 2023
My guest this week, Milton Stewart is the host of the "Do it for the Gram Podcast" I discovered his show on my own seemingly endless quest to determine and learn about my Enneagram type. 

What I learned when I began this journey, and what you'll learn in this episode is that a simple online Enneagram test isn't always the most accurate way to land on your type. 

You'll also find that simply learning your Enneagram type isn't the actual "work" - the work is using it as an awareness tool, a guide for GROWTH, and a way to deepen connections with others and yourself. 

Whether you're an Enneagram nerd like me, or if you're thinking, "Ennea-what!?" - I think you'll love this episode as we explore the motivations of each type, and what can change in our lives when we decide to unlock awareness and move past auto-pilot and reactivity to choice. 
We cover: 
Why the Enneagram is important in our lives and relationships
How to use the Enneagram in business
How do you start to learn your Enneagram type
What it looks like to work on yourself (and where to tangibly begin!) 
And more!  
About Milton Stewart: 
Milton Stewart, MBA, the founder of Kaizen Careers, Coaching and Consulting LLC and loves facilitating the Enneagram in helping people feel seen, heard and safe. He is one of the very few African-American male Enneagram teachers in the world. Milton believes the Enneagram is more than just a personal tool but a map of how to truly honor the humanity of others. He uses the Enneagram in many ways but the most powerful way he uses it is in spaces of diversity, equity, and inclusion.
Milton hosts "Do It For The Gram: An Enneagram Podcast", which teaches the Enneagram from a very practical standpoint. Milton is the first African-American male International Enneagram Association Global Board Member.
Connect with Milton: 
Email: milton@kaizencareers.com
Website: kaizencareers.com
Connect with the Host, Emily Aborn
Content Writer for Creative Women Entrepreneurs 
Leader of She Built This Women's Entrepreneurship Community 
Email: emily@emilyaborn.com
Instagram: @shebuiltthisgroup @emilyaborn
Resources Mentioned: 
The Wisdom of the Enneagram book 
The Complete Enneagram by Beatrice Chestnut book