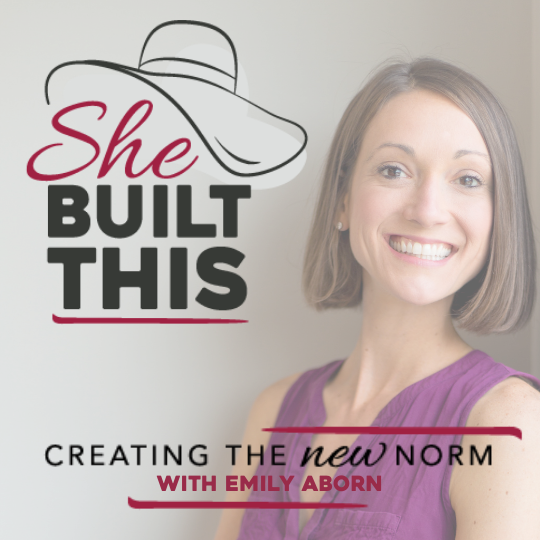 This episode is a never-before-tried-by-me activity based on the question I heard in Oprah's Super Soul podcast (The Give), "What is the energy you choose to bring to the world?"
"Life can be measured in exchanges of energy - positive or negative, what is the energy you choose to bring to the world? Positive exchanges multiply and grow which is why giving feels so good." - Oprah
The legacy I want to leave and the energy I want to bring is one of LOVE, lifting others up, showing them that they can do it! 
This episode is one part me living that legacy out, and one part YOU thinking about yours.
Instructions after listening: 
1. Ask your friends, family, and fans one question, "What three attributes make me unique?" 
2. Use the hashtag #SBTCheerleadingChallenge, you can tell them this is part of the She Built This community so that it takes some of the heat off, you're not fishing for compliments or something
3. Head into She Built This group and check out the pinned post (I'll have it pinned to the top until Saturday, June 12th) and share what people said. What blew you away, what gave you the chills, what gave you a revelation about yourself that made you feel seen and heard? 
Did it resonate with you as the truth about who you are? 
You can do this via email to select people, on your Facebook, your Instagram, etc. 
And I invite you to consider the legacy and impact you're making NOW in the lives of others when making your decisions this week. 
Link to SBT Group: https://www.facebook.com/groups/shebuiltthis